The term entrepreneur typically refers to an innovative business person or someone who is more independent in work related aspects. If you have considered entrepreneurship as your next stepping stone to success, then you must have a tolerance for risk taking and a willingness to leave the security of a 9-5 job.
The ability to multitask is essential, especially at the beginning of an enterprise, where an entrepreneur may need to undertake many different function to sustain the business. Attending Entrepreneurship development classes and seminars can definitely help you get everything under control. As well as educate you on the different risks you may face and how to conquer these challenges.
Read on for more information about the importance of entrepreneurship development classes, seminars and skill-sets for self-starters, as well as the alternative employment options for individuals who are considering career as an entrepreneur.
1. Learn the basics of entrepreneurship
An entrepreneurship course will definitely guide you through the basic building blocks of running a business. All the fundamentals that are required to maintain a business, from developing a business plan and researching the marketplace to hiring and maintaining employees. Thus an entrepreneurship class will give you an overview of everything that comprises of a successful entrepreneurship, it will help you gain more understanding into what you'll need to convert your ideas into a successful independent business.
2. You'll know when to start
The entrepreneurship courses and seminars will prepare you for all the details and information a budding entrepreneur needs to know. This knowledge on how to begin your business will help you in order to achieve a profitable income. You can be prominent with the knowledge as well as the tools you need to use in order to give your own business the best effort. Entrepreneurship classes makes you more secure by training you with reliable tools. Which can enhance your confidence showing you the right time you are completely established to start your business. This self-reliance can be your ultimate decision maker and guide your idea into a successful secure reality.
3. A guide to starters
If you've ever had second thoughts to the decision you make then you positively belong in an entrepreneurship course. Successful business entrepreneurs are not always experts who had long years of experience in a business or in the industry in which they start. The entrepreneurship courses can provide amateurs who are new to the business with professional and valuable insight. As we know beginners in any organisation are often the ones that have the fresh perspective to create and bring a new and better innovation.
4. Learn more on teamwork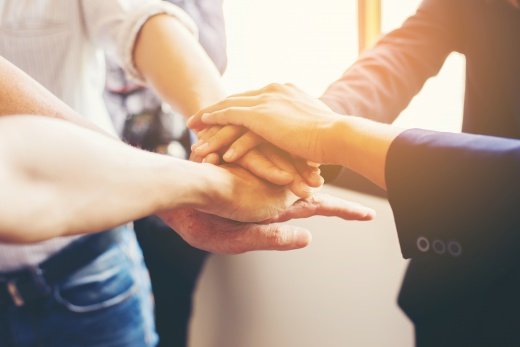 Being an entrepreneur is no easy feat, sometimes you may have a number of people to manage or sometimes manage a number of task by yourself. Either way as a business owner, everything is up to you. A good entrepreneurship course will educate you on how to find, hire, and train employees to get the best out of them. Also you will learn the basic leadership qualities that one must have in order to guide your company in the best direction.
Entrepreneurial education is slowly but definitely becoming more mainstream. The traditional universities are offering entrepreneurs more tools to use than ever before. As of today, tens of thousands of people are considering starting their own business. People who have been part of the traditional nine-to-five workforce and are on the verge of retiring from that life and are thinking of what to do next. The good news is that, with the proper entrepreneurship development classes and seminars, starting your business is within the reach if you are willing to take the risk and work hard.
There are plenty of Entrepreneurship development Programs and Classes out there that can guide you the right path and provide Financial Assistance for you to start your own enterprise. So let's not waste anymore time and step into the world of entrepreneurship.